Your Future Worlds is a project created to celebrate the young voices of Hackney and their aspirations for the future. Run by Eastside, and supported by Hackney Council, Syrup have been commissioned to work with the community to produce an interactive artwork.

Originally conceived as part of the Changing Worlds Festival (a celebration of youth creativity) that was due to take place in May 2020, the project has adapted to the changing context caused by the pandemic.

With sincere thanks to Hackney Council; Hackney Young Carers; Peer Gallery Ambassadors; Bridge Academy Hackney; City of London Academy Shoreditch Park; Hoxton Garden; St Monica's; Shoreditch Park and Thomas Fairchild Primaries; and the local businesses on Hoxton street and members of the public we spoke to as part of this project.

More info coming soon!
'There's lots of opportunity here. You can start small but go big in Hackney.'
Workshop participant, City of London Academy Shoreditch Park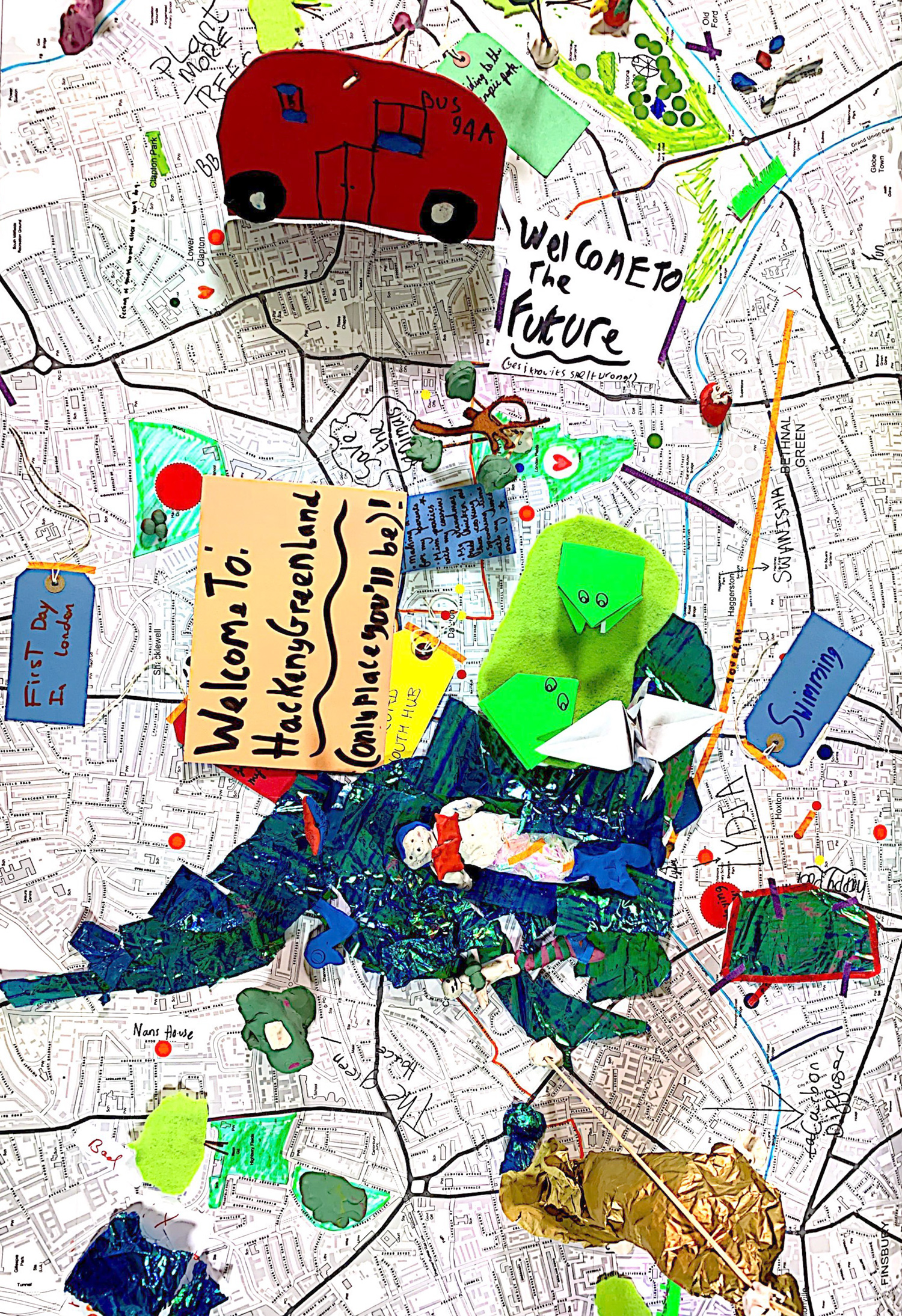 'The food, the culture, the dancing and the fashion! Also you can make friends at the carnival with people you've never met before!'
Workshop participant, Bridge Academy